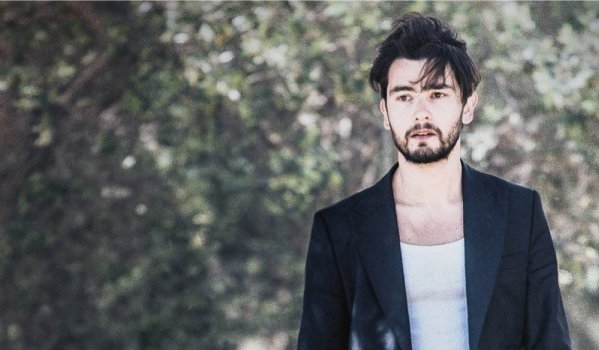 Program
Antonio Castrignanò, born in 1977, plays the music of Salento, the southern region of Puglia, the heel of the Italian boot, from the wild, rhythmic trance of pizzica to sentimental songs, but in the process combining raw energy with pure emotion, and also innovating the sound of the region. The musician, who is also successful as a film composer, comes to Müpa Budapest with his latest album Babilonia, released in 2022, and performs songs with varied unusual and diverse instrumentation that affect the limbs and the heart at the same time.
Since childhood, Antonio Castrignanò has been researching, playing and updating the music of his native Salento peninsula. He takes tradition as his starting point, but does not stop there, creating something unique with surprising instrumental combinations, interlinking tradition and innovation. His career began in the early 2000s, as a member of well-known traditional local groups such as Canzoniere di Terra d'Otranto and Canzoniere Grecanico Salentino. His solo career exploded with the score of Nuovomondo (Golden Door), the 2006 film starring Charlotte Gainsbourg, which won the Silver Lion at the Venice Film Festival, and, to date, he has released four albums (Mara la Fatía - 2010, Fomenta - 2014, Aria Caddhipulina mini-album - 2018, Babilonia - 2022), on which he has developed his songs in a perfect balance between traditional folk music and contemporary music. Meanwhile, he has also remained successful as a film composer (Bellas Mariposas, 2012), written for dance companies, worked with the esteemed Italian composer Ludovico Einaudi and Stewart Copeland of The Police fame, and also become a reference point for the renewal of Salento music. With the release of his brand new album, he is set to be at his very best in Budapest.
Presented by: Müpa Budapest
Featuring
Other information
The event is about 2.0 hours long.