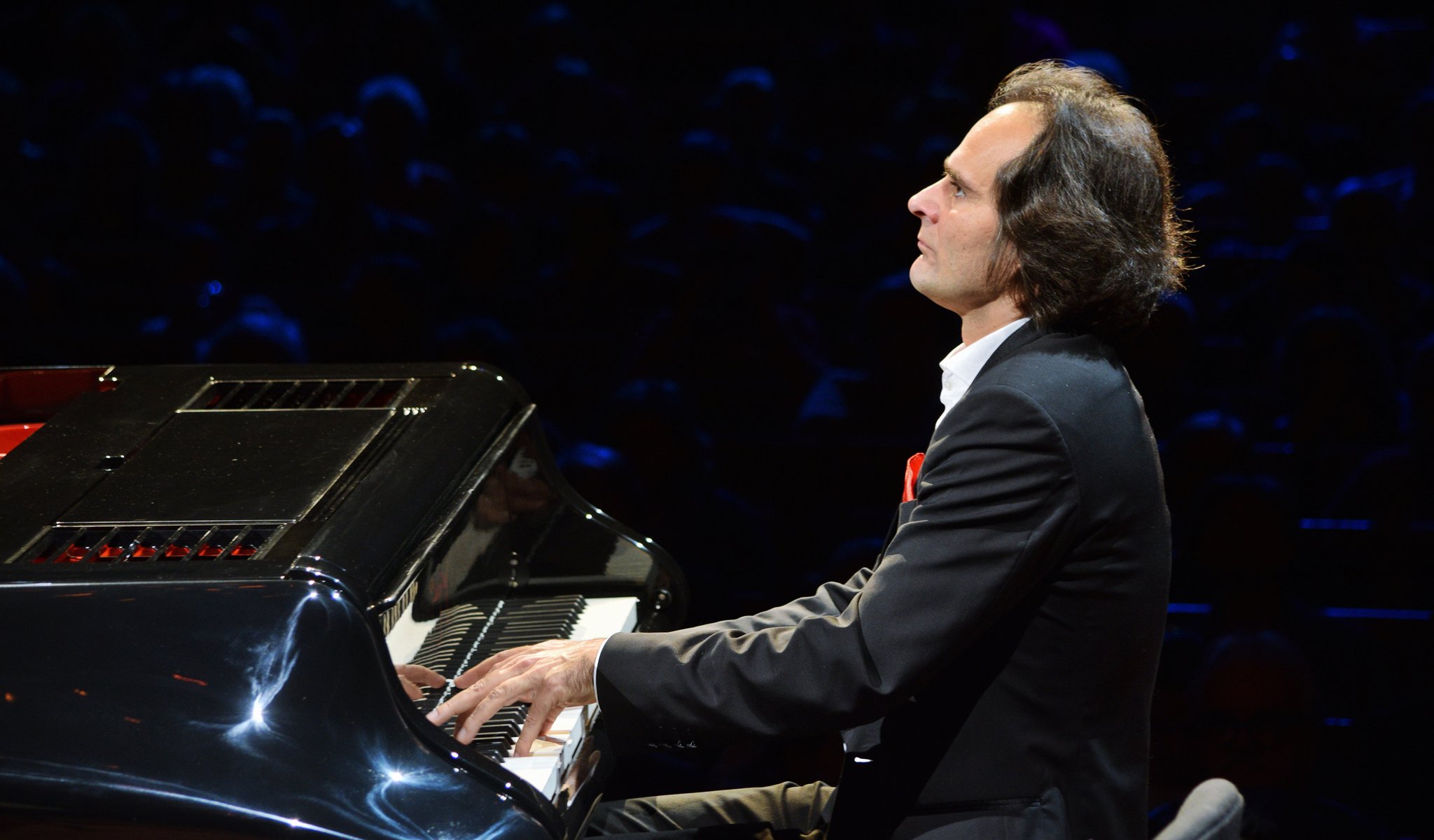 Add to calendar
Liszt–Berlioz Marathon: Piano Recital by Gergely Bogányi
Online stream from the Müpa Budapest
Program
Liszt Ferencbio:
Preludio – Transcendental Études, S. 139, No. 1
Transcendental Étude No. 2 in A minor, S. 139, No. 2
Paysage – Transcendental Études, S. 139, No. 3
Mazeppa – Transcendental Études, S. 139, No. 4
Les Cloches de Genève: Nocturne – Années de pèlerinage, Première année: Suisse, S. 160, No. 9
Vallée d'Obermann – Années de pèlerinage, Première année: Suisse, S. 160, No. 6
Featuring
Other information
About the event
Liszt was an incredibly multi-faceted composer, creating works in the genres of opera, oratorio, choral music, songs, symphonic music and concertos. However, the most personal field of his creative activity was his wealth of material composed for piano. It should be no surprise that the greatest piano virtuoso of his era had such a close affinity with his instrument. During Müpa Budapest and the Budapest Festival Orchestra's joint Liszt-Berlioz Marathon, we can enjoy a selection of these compositions performed by Gergely Bogányi.
Gergely Bogányi began playing the piano when he was four years old, winning competitions even as a young child. In his teenage years, he was accepted into the preparatory class for the Liszt Academy in Budapest as a special talent. He would go on to study not only in the Liszt Academy itself but also at the Sibelius Academy in Helsinki and Indiana University Bloomington. The following teachers played a vital role in the development of his play: Klára Máthé, Zsuzsa Esztó, László Baranyay, György Sebők and Matti Raekallio. From a young age, Gergely has been a firm favourite of Budapest audiences for his Romantic performing style, extraordinary virtuosity and stamina. One of the highlights of his career came at Müpa Budapest during the 2010 Chopin Anniversary Year, when he played each and every solo piano piece by the Polish composer during a two-day concert series. Gergely Bogányi received the Kossuth Prize at 30 years of age, in 2004. His dissatisfaction with the sound of the traditional piano led him to work with a group of constructors to create the Bogányi Piano. During this Liszt–Berlioz Marathon concert, he will perform five pieces from Liszt's most demanding piano series, Transcendental Etudes, accompanied by two uplifting pieces from Années de pèlerinage, Les cloches de Genève and the Vallée d'Obermann.
The Liszt–Berlioz Marathon is a joint event co-organised by the Budapest Festival Orchestra and Müpa Budapest.
Full description