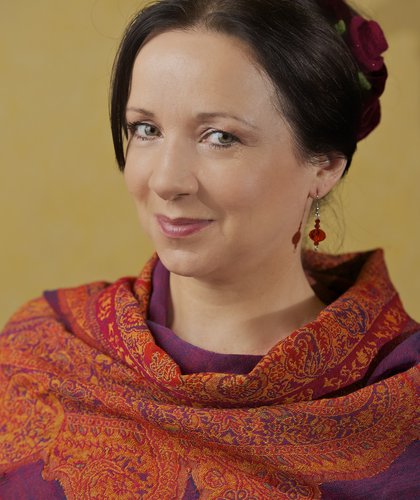 Márta Sebestyén
vocal
Márta Sebestyén has been captivated by music since childbirth, not least because her mother was once a student of Zoltán Kodály. Marta was especially taken by folk songs and her talents as a folk singer were obvious from a young age.
She is one of the few Hungarian performers to give an unadulterated, traditional representation of Hungarian culture both at home and around the world. She makes the almost-forgotten folk song tradition, as recorded by Béla Bartók and Zoltán Kodály, come alive at her concerts. Her talent, trained voice and charming personality make her a unique phenomenon. There's barely a single country where Márta Sebestyén has not represented Hungarian culture, either as a soloist or alongside an ensemble. She has sung Hungarian folk songs for the Emperor of Japan, the King of Spain and the Queen of England. She is truly a cultural ambassador for Hungary.
She has received every possible award for a performing artist in Hungary, including: Singer of the Year (1984), the Franz Liszt Award (1991), the Kossuth Award (1999), the Prima Primissima Award (2003) and the Order of Merit Commander's Cross of the Republic of Hungary (2005). In Italy, she was decorated with the Diploma alla Carriera and the Chinciano Fellini Award. She sang in the multiple Academy Award-winning film The English Patient and on Deep Forest's Grammy Award-winning world music album.
Márta has been named UNESCO's Artist for Peace and she is a member of the Hungarian Academy of Arts.