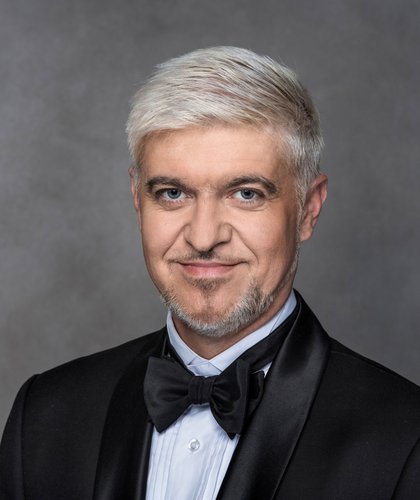 Zoltán Gavodi
alto
Zoltán Gavodi is currently the busiest countertenor soloist in Hungary.
He made his debut 25 years ago as Ottone in Monteverdi's Poppea, and has since performed in hundreds of concerts.
Although his chief focus is on baroque music, especially J. S. Bach's sacred works, he also takes part in contemporary performances.
(Bernstein: Chichester Psalms,
Péter Eötvös: Radames,
Gergely Vajda: The Magic Mountain,
Levente Gyöngyösi: The Master and Margarita)
He is a regular partner of the Orfeo Orchestra, the Budapest Festival Orchestra, the Ernst von Dohnányi Orchestra, Budafok, the Pannon Philharmonic Orchestra and the Hungarian Radio ensembles.
He has been a tenor with the Hungarian National Philharmonic Orchestra for almost 20 years.