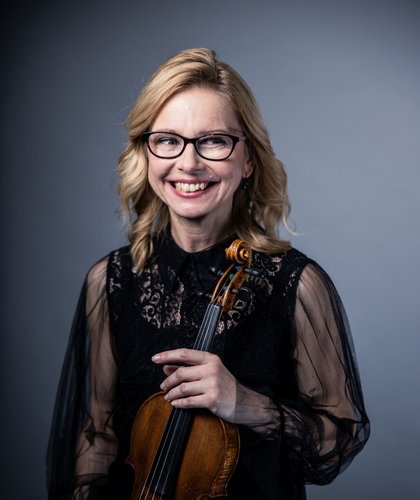 Zsuzsanna Szlávik
violin
Zsuzsa Szlávik began to study the violin under Dr Ilona Hencz.
At the age of ten, she won first prize at the National János Koncz Violin Competition.
Two years later, she was admitted to the preparatory class of the Liszt Ferenc Academy of Music.
She received her degree in performance and teaching in 1994, studying under Miklós Szenthelyi, Dénes Kovács and Ferenc Rados.
Szlávik has been playing with the Budapest Festival Orchestra since 1995.