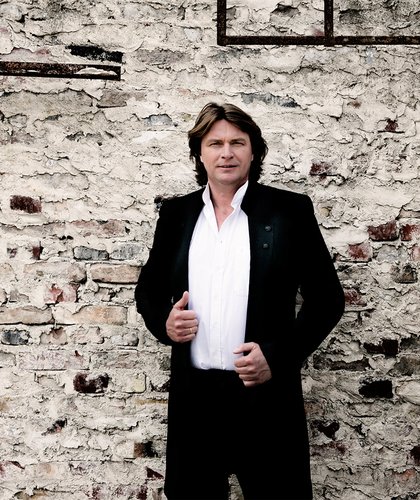 Klaus Florian Vogt
tenor
Klaus Florian Vogt is one of the finest Wagner tenors of our time. His repertoire covers mostly dramatic roles such as Lohengrin, Parsifal, Tannhäuser, Stolzing and Siegmund, but also Florestan ("Fidelio"), Paul ("Die tote Stadt") and Hoffmann ("Les Contes d'Hoffmann"). It extends furthermore to lyric-dramatic roles such as Erik ("Der fliegende Holländer"), Andrej ("Chowanschtschina"), Prinz ("Rusalka"), Bacchus ("Ariadne auf Naxos") and Faust ("La Damnation de Faust").
Klaus Florian Vogt is a much sought after guest at all major opera houses and at the Bayreuth and Salzburg Festivals. His career led him amongst others to Munich, Berlin, Hamburg, Paris, London, Barcelona, Vienna, Madrid, Milan, Toulouse, Helsinki, New York und Tokyo. 2005 saw his debut in Japan as Hoffmann ("Les Contes d'Hoffmann"), in 2006 he debuted as Lohengrin at the Metropolitan Opera in New York and in 2007 he sang for the first time at the Teatro alla Scala in Milan (Lohengrin), where he later returned as Florestan ("Fidelio"). He enjoyed great success as Lohengrin in a new production at the Vienna State Opera and could also be seen in the same production at the Zurich Opera House. In 2015 he sang an outstanding Paul in a new production of "Die tote Stadt" at Hamburg State Opera.
In 2017 he added the role of Tannhäuser to his repertoire, starring in a new production at the Bavarian State Opera in Munich. In 2007 Klaus Florian Vogt gave a triumphal debut as Walther von Stolzing at the Bayreuth Festival in a new staging by Katharina Wagner of "Die Meistersinger von Nürnberg". From 2011 to 2015 he achieved further notable success as Lohengrin in the staging by Hans Neuenfels. In 2016 the audience saw him in the titel role of a new production of "Parsifal" under the baton of Hartmut Haenchen. In 201,  2018 and 2019 he performed Stolzing in an other new Bayreuth production of "Die Meistersinger von Nürnberg", directed by Barrie Kosky and conducted by Philippe Jordan. In 2019 he also sung Lohengrin at the Bayreuth Ferstival.