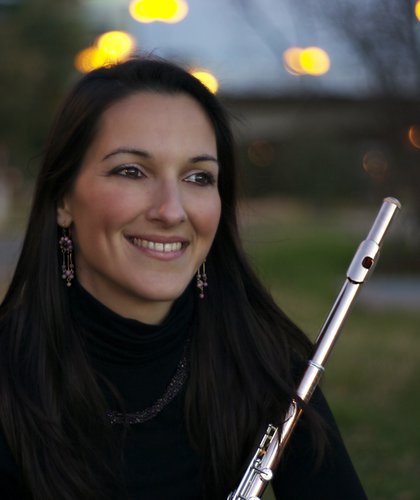 Fazekas, Anna
flute
Anna Fazekas was born in Vác, where she began her musical studies under Zsuzsa Kiss and Éva Frank. After high school, she went to the Kodály Institute in Kecskemét and graduated from the class of Bea Berényi. She went on to study at the University of Pécs under István Barth, and then at the Liszt Ferenc Academy of Music under Henrik Prőhle.
She completed her postgraduate studies at the Guildhall School under Paul Edmund Davies and Philippa Davies.
To round off her orchestral training, she took classes at the Haydn Orchestra Academy in Ferrara and the Gustav Mahler Academy in Bolzano.
She has attended master-classes by several famous flautists including András Adorján, Aurel Nicolet, Jacques Zoon, Paula Robison, Karl-Heinz Zoller and Jaime Martin,
As a member of the Gustav Mahler Jugendorchester and the Verbier Festival Junior Orchestra, she has worked with such renowned conductors as Claudio Abbado, Zubin Mehta, James Levine, Pierre Boulez and Kent Nagano.
She has been living in Spain since 2002, spending three years as a member of the Sinfonica de Galícia (La Coruña) before going on to work at the Opera House in Valencia, where she was led by Lorin Maazel. She's currently a member of the Valencia Symphony Orchestra. While she's closely affiliated with numerous Spanish, Hungarian and other European orchestras, Anna is happiest when she's performing with the Budapest Festival Orchestra.