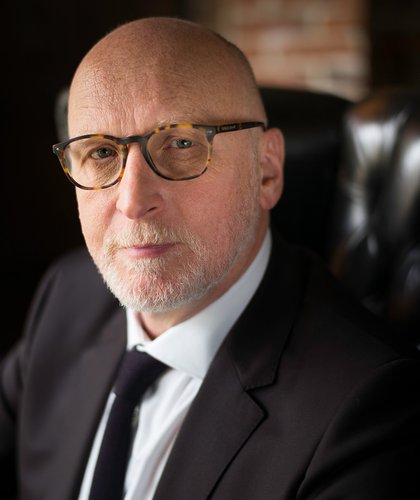 Brindley Sherratt
basso
Born in Lancashire, bass Brindley Sherratt studied at the Royal Academy of Music, of which he is now a Fellow and Visiting Professor.
Brindley Sherratt's 2018/19 season includes Fafner in The Ring Cycle and Claggart in a new production of Billy Budd at Covent Garden; Judge Turpin in a new production of Sweeney Todd at the Opernhaus Zurich and Sarastro in a new production of Die Zauberflöte at the Glyndebourne Festival. He also sings Hunding in concert performances of Die Walküre with the Toronto Symphony Orchestra and Sir Andrew Davis and with the BBC Philharmonic Orchestra and Omer Meir Wellber.
Recent highlights have included Sarastro, Sparafucile Rigoletto, Gremin Eugene Onegin, Ramfis Aida and Timur Turandot at Covent Garden; Ochs Der Rosenkavalier for the Glyndebourne Festival and the Welsh National Opera; Sarastro at the Wiener Staatsoper, Hamburgische Staatsoper and for the Netherlands Opera; Claggart for the Teatro Réal in Madrid, at the Glyndebourne and Aldeburgh Festivals and at the BBC Proms; Geronte di Revoir Manon Lescaut for the Metropolitan Opera; Bottom A Midsummer Night's Dream at the Festival d'Aix-en-Provence; Doctor Wozzeck at the Lyric Opera of Chicago and Arkel Pelléas et Mélisande for the Opernhaus Zurich, Oper Frankfurt and Glyndebourne Festival. His many roles for the English National Opera have included Sarastro, Pimen Boris Gudonov and Fiesco Simon Boccanegra. He has also sung Banco Macbeth for the Opéra de Bordeaux; Pimen for the Opéra de Nice; Balducci Benvenuto Cellini and Hobson Peter Grimes in Salzburg; Rocco in Seville; Pogner Die Meistersinger von Nürnberg for the Welsh National Opera and Fasolt Das Rheingold and Filippo Don Carlo for Opera North.