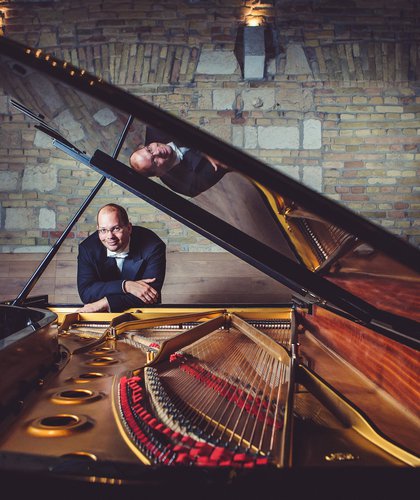 Báll, Dávid
piano
Dávid Báll graduated from the Liszt Academy in 2006 and received his PhD in 2011. He has performed in nearly thirty countries, at concert stages the likes of the Teatro Colón in Buenos Aires, the Lincoln Center in New York, Carnegie Hall, the Musikvereinsaal in Vienna, Amsterdam's Concertgebouw, the Salle Pleyel in Paris, the Salzburg Festspielhaus and the Kioi Hall in Tokyo. He has given numerous performances alongside Zoltán Kocsis and the Hungarian National Philharmonic Orchestra.
He has received recognition at many competitions (Sendai, Madrid, Cantù, Oslo, Košice, Baden bei Wien, Budapest, Szeged, Pécs, Békés-Tarhos). He is a Zoltán Magyary Post-doctoral fellow and is a three-time recipient of the Annie Fischer Scholarship, as well as being a recipient of the Scholarship of the Republic of Hungary and the Universitas Foundation Scholarship of the University of Debrecen.
He is regularly published in the pedagogical music journal 'Parlando' and in 'Kultúra és Közösség'. He is currently a teacher at the Liszt Academy.
Website: www.balldavid.hu